Windows 10: How to Reset the Default Browser to be Internet Explorer.
1. In the Search field, enter "Explore" and select "Internet Explorer". IE will open.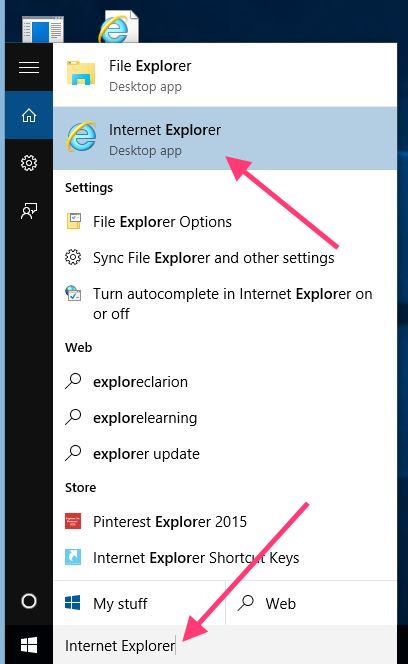 2. Right click the Taskbar icon and select "Pin to taskbar" (to keep IE available)



3. Click on the "Settings Gear" and select "Internet Options"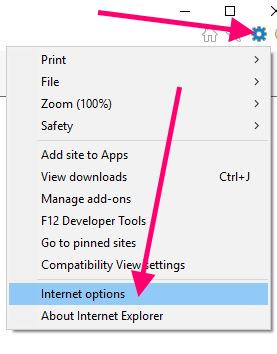 3. Switch to the "Programs" tab and press "Set Programs".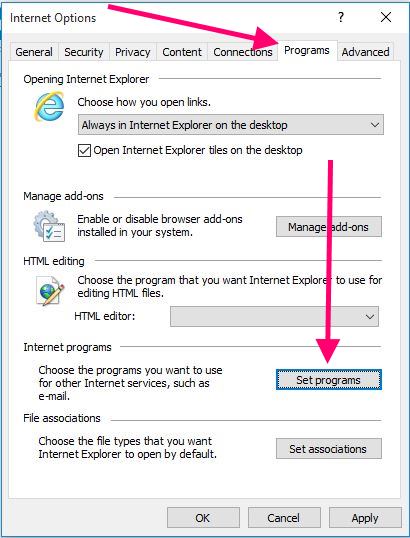 4. Click "Set your default programs".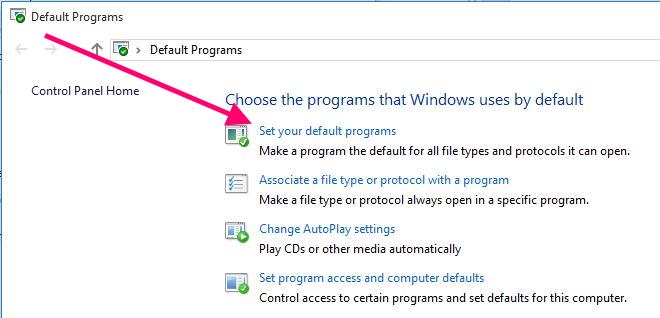 5. Select "Internet Explorer" and press "Set this program as default", then OK all the open windows.