Webroot User's Configuration Guide for GuardedID® Compatibility
1. Open Webroot Status console. (Right-click on Webroot icon in Notification Area and select "View Status")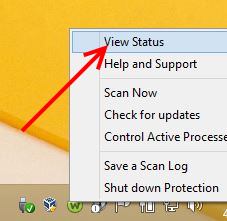 2. Click on the "Settings Gear" for "Identity Protection"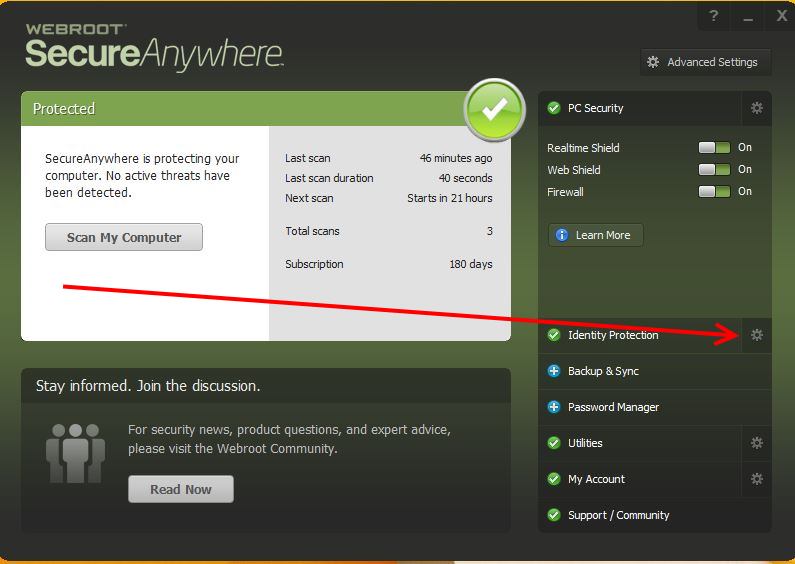 3. Switch to the "Application Protection" tab.
4. Set all applications marked "Protect" to "Allow" instead.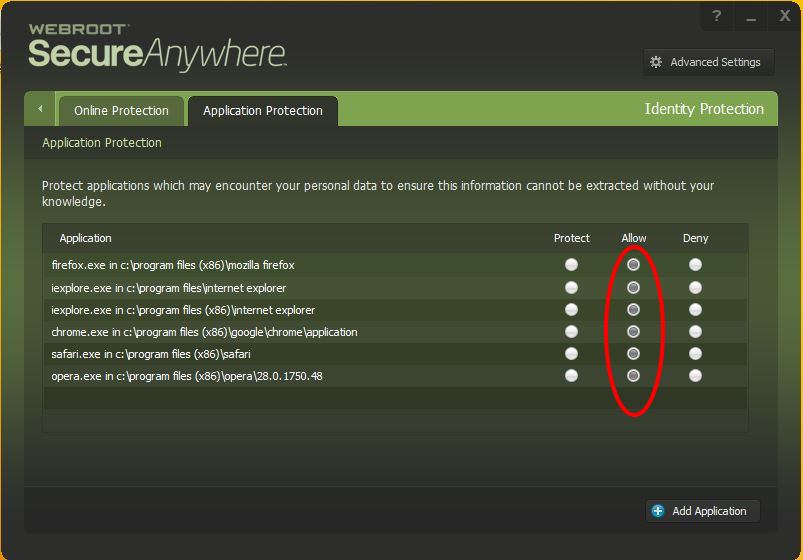 5. Set any applications starting "GID" that are marked "Deny" to "Allow" instead.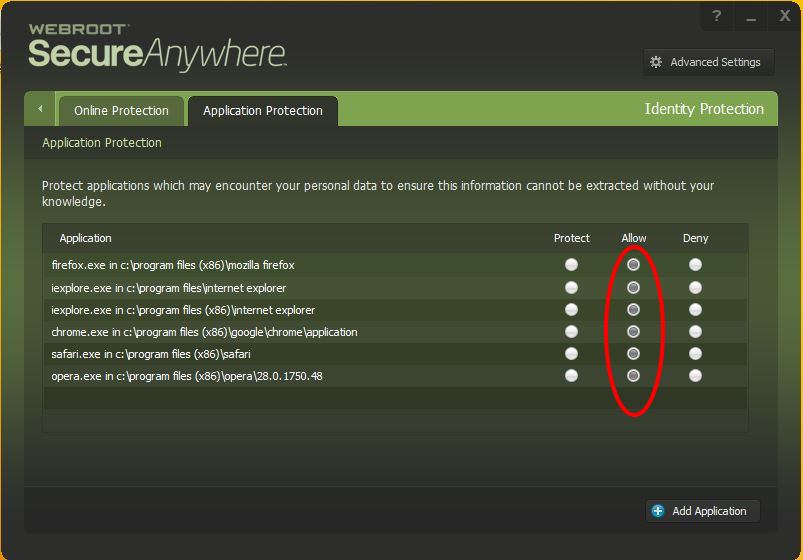 6. Close all browsers (Internet Explorer, Chrome, Firefox, Etc.) and then try your operation again.